The Cleanest Snack-Size Bars on the Market
Mini Pucks are designed to be the perfect snacks.
Weighing in at 1.34 ounces, Mini Pucks are designed to deliver plant-based energy to power you through your day.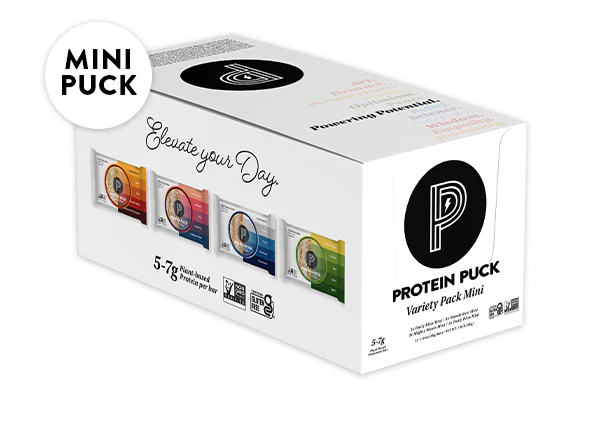 12 snack-size bars per pack
12 snack-size bars per pack
12 snack-size bars per pack
Healthy Snacking, Perfected
We at Protein Puck have created the cleanest, healthiest, and most delicious protein bar on the market to suit your active and busy lifestyle. Our Pucks are made from ethically sourced, all-natural ingredients that nourish your body, power your potential, and rejuvenate your mind and soul.
Whether you're looking to kickstart the day on a high note, stay focused throughout the day, or indulge in a tasty guilt-free treat, our Mini Protein Pucks are that perfect solution. Take a look at a few reasons our Pucks are so popular: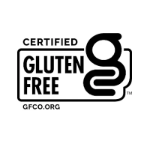 At Protein Puck, we understand gluten offers no essential nutrients, and for many (especially those dealing with celiac intolerances) gluten doesn't go easy on our guts. Because 100% of our Pucks are made with all-natural, gluten-free ingredients, we get to say goodbye to painful gluten-induced immune reactions.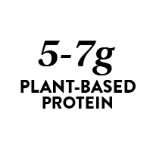 Our Mini Pucks are formulated with sustainably sourced, high-quality plant-based ingredients. No whey isolates or pea proteins here – just whole food, clean ingredients, including almonds, pumpkin seeds, cranberries, coconut, peanuts, cashews, and more. Check out our ingredient lists on each of our product pages to see exactly what you're eating. Don't worry, you'll be able to pronounce every ingredient on the label.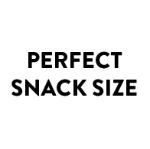 Weighing in at 1.34 ounces, our Mini Pucks are right in line with other popular bars, providing the perfect amount of plant-based goodness to hold you over between meals, or give you the extra bump of energy you need to tackle the day. Need a little something extra? Check out our larger 3.25 ounce meal-like size Pucks here!
The cleanest plant-based protein bars on the market should taste amazing, so we rose to the challenge. We've developed four unique, delicious Puck flavors you're bound to love. Whether you're a fan of chocolate, peanut butter, cranberries, or even cinnamon, we have a Puck for you.
Our Mini Protein Pucks are the ultimate solution to satisfy your cravings, nourish your body, elevate your day, and power your potential. Place an order and satisfy your cravings today!