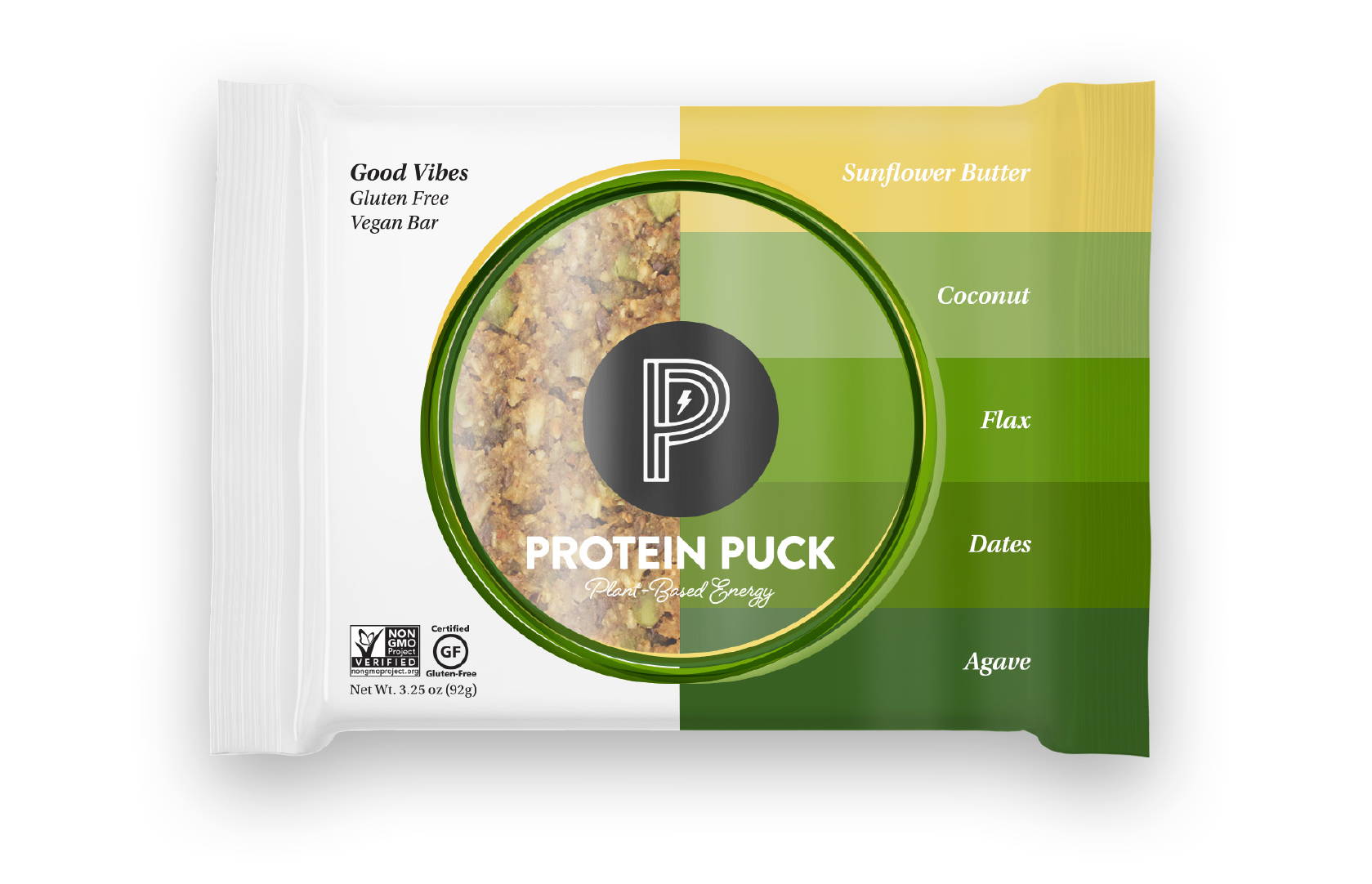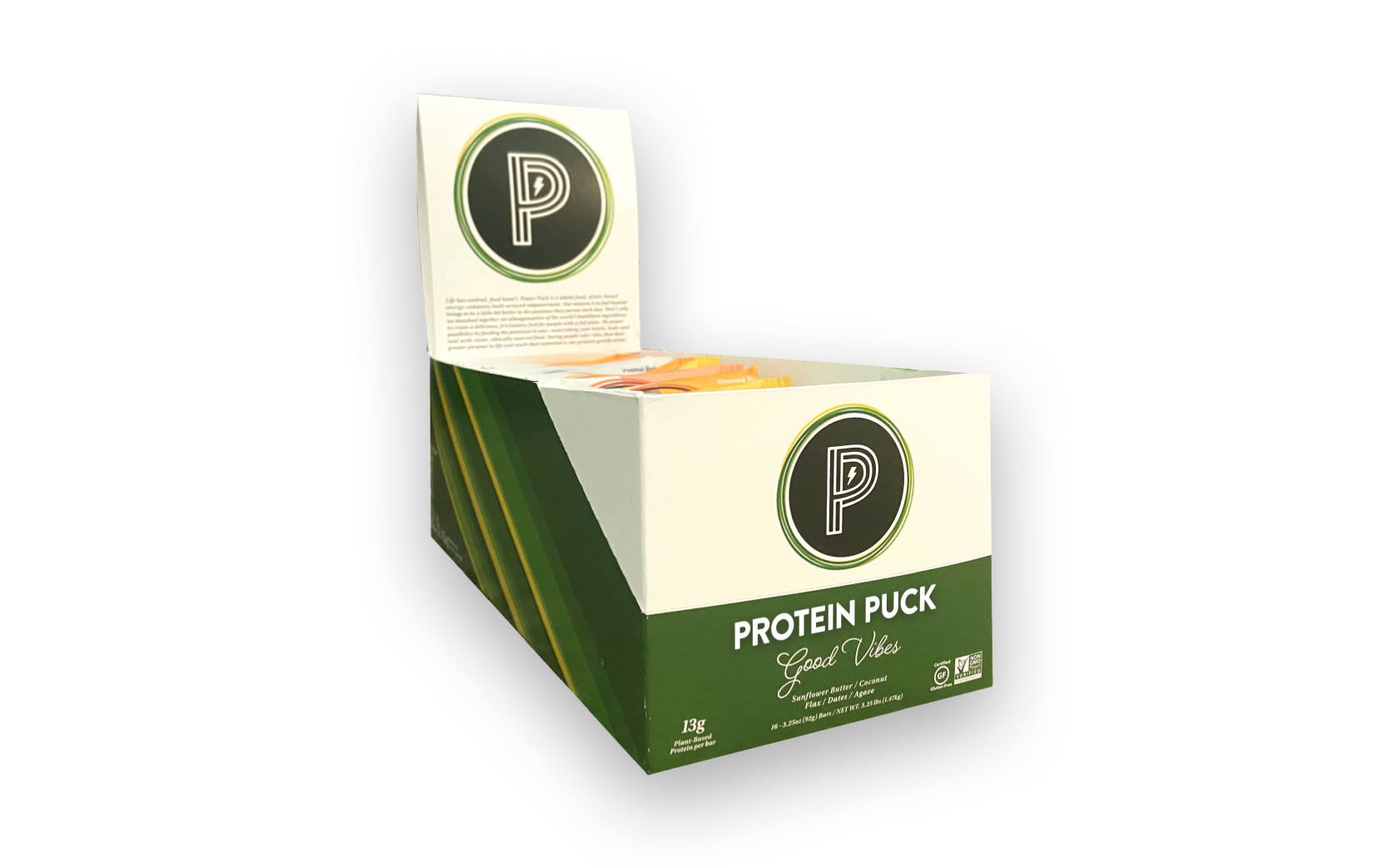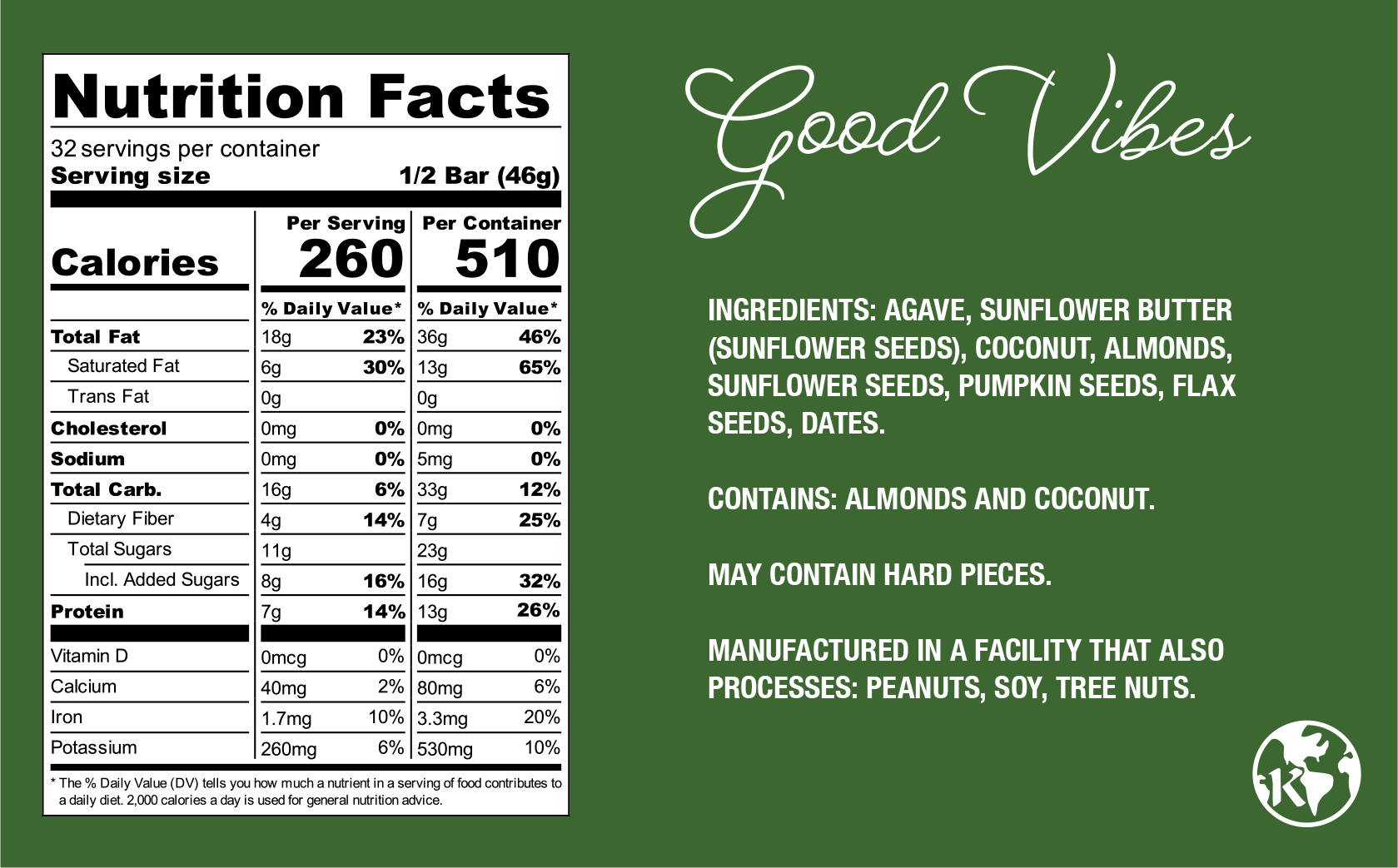 Sunflower Butter / Coconut
Flax / Dates / Agave
Wherever there is a Good Vibes Puck, there is a smile nearby. This is our brightest Puck —powered by the delicious and nutritious flavor of coconut. One taste and it takes your mouth on a tropical vacation. It's loaded with clean, plant-based energy, which makes it the perfect companion for an outdoor adventure or an afternoon pick-me-up.